20 May 2020
Our NEW Mobile Plant MULTIMIXER-150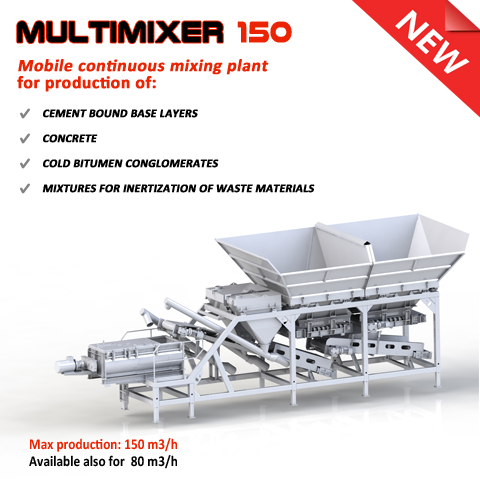 We are glad to present Multimixer-150, our new mobile continuous mixing plant for production of:
cement bound base layers, concrete, cold bitumen conglomerates, mixtures for inertization of waste materials.
This mobile plant has a double batching system, by volume and by weight, both for aggregates and cement, for production of continuous mixtures and/or concrete in batches, through a double axle mixer with max. production: 150 m³/h.
Also available in versions with max. production 80 m³/h .
---